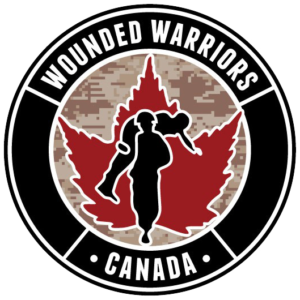 Like so many success stories, the origins of Wounded Warriors Canada began in tragedy.
Following a September 2006 suicide bombing in Kandahar City, an attack that killed 4 Canadian soldiers and injured a number of others, Sapper Mike McTeague lay wounded and dying. After being evacuated from the scene, Mike was rushed to Landstuhl Regional Medical Center in Germany, where he fought a close battle.
Mike's father joined him in Landstuhl, as did his younger brother, where they were impressed with the outstanding professionalism of the medical staff. And yet, a gradual consensus formed that more could be done beyond the outstanding medical care, such as in providing personal items to help pass the time. From this idea, the Sapper Mike McTeague Wounded Warrior Fund was born.
From these humble beginnings, Wounded Warriors Canada has taken huge strides. With an original mandate to support Canadian Forces service members wounded on operations, as well as improving the general well-being of injured soldiers and their families, Wounded Warriors Canada has evolved with a primary focus on mental health. What's more, in addition to a continued emphasis on Canadian Forces service members, the constituencies have expanded to include Veterans, First Responders, and of course, the families.
Along the way, Wounded Warriors Canada has become one of Canada's leading mental health charities, as well as one of the most well-known. This success would not be possible without the generosity of Canadians and Canadian businesses, whose care, compassion and generosity continues to humble those who help coordinate the activities of Wounded Warriors Canada. It is through this gracious support that Wounded Warriors Canada is able to provide a dynamic spectrum of care that would not otherwise be possible.
Mental Health Programming
An important quality that sets Wounded Warriors Canada apart is its focus on program development and delivery, with the organization offering an impressive slate of programs that support the varying needs of those living with an Operational Stress Injury (OSI). Examples include the Couples Overcoming PTSD Everyday Program, or COPE; Animal Assisted Therapy for PTSD via Service Dogs and couples-based Equine Therapy; post-secondary scholarships for children of Veterans' with an Operational Stress Injury; group-oriented wilderness programs; skills transition support; and a PhD mental health research fund. In short, Wounded Warriors support is vital. Indeed, it is not a stretch to say that without funding support from Wounded Warriors Canada, many of these outstanding programs would find it difficult to run their program and serve the ill and injured population on a national level.
Future Challenges
As successful as Wounded Warriors Canada has become, fundraising remains a top priority. Like all charities, finding donor partners is an ongoing and vitally important undertaking. It is their mission to ensure they can fund their life changing and family saving programs year-over-year and to do so they require the reliable funding that is so critical to the planning of future program development and delivery.
General awareness is another challenge, both among service members and first responders, but in the general population as well. Even the best program will have a difficult chance of success if suffering members are unaware of its existence or how to access it. While Wounded Warriors Canada is in regular communication with the Department of National Defence and Veterans Affairs Canada, there is always room for greater collaboration, which Wounded Warriors Canada will continue to try and enhance.
Another obstacle common to large organizations in Canada are the unique geographical and regional challenges resulting from Canada's size. Canada is a great country, but it's a big one, and developing a brand across the entire country as opposed to regionally can be difficult. Successful growth takes time and personal investment, and while this approach runs the risk of being perceived as slow, establishing trust-based relationships is vital to enabling the delivery of sustainable, long-term results. This approach is personified in Wounded Warriors Canada commitment to never overpromise and under-deliver.
The Way Forward
As daunting as these challenges might be, the history of Wounded Warriors Canada has been about succeeding in the face of adversity. Supported by the compassion and generosity of Canadians, the organization plays a vital role in providing mental health support to ill and injured Veterans, First Responders and their families, and there is every reason to believe this will continue to be the case.
Innovative programs like the BC Fire Fighters Resiliency Pilot Program show that Wounded Warriors Canada continues to identify new ways to help. And with a management team that now includes former Minister of National Defence, Peter MacKay, on their Board of Directors, Wounded Warriors Canada is well positioned to continue to lead from the front with respect to mental health programming benefiting our ill and injured Canadian Armed Forces members, Veterans, First Responders and their Families.
If you'd like to know more about the programs offered by Wounded Warriors Canada, or would like to donate, please visit their website at www.woundedwarriors.ca.